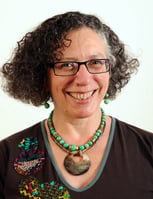 I came to London from New York City in 1978, to teach professional dancers in one of the UK's leading dance education and training institutes. While pursuing my career as performer, choreographer and lecturer in the UK, I married, had two children, and was introduced to Homeopathy as a patient. When pregnant with my second child, I developed severe chronic rhinitis, which was treated with excellent results in a few months of homeopathic treatment.
Astonished by the power of this form of treatment, I started to read the homeopathic literature, enrolled in a course on 'first aid' and eventually undertook a professional qualification in homeopathy. This training took place at the London College of Classical Homeopathy over a period of 5 years, completed in 1996. I have been registered with homeopathy's largest professional body the Society of Homeopaths since 2000 and follow their Code of Ethics.
In November 2009, I was awarded an MSc in Homeopathy from the University of Central Lancashire, as one of the first professional homeopaths to complete the first distance-learning masters programme in Homeopathy in the UK.
I have lectured at the College of Naturopathic Medicine and at Purton House School of Homeopathy, University of West London.
I am a supervisor for newly qualified homeopaths and for other experienced practitioners who wish to reflect on and renew their practice. I help organise Pinnacle Seminars - courses and seminars in the Sensation Method in homeopathy.
One of the originators and co-teachers of the ACThomeopathy course, I am committed to advanced clinical training in the sensation/Mapping system.
Publications