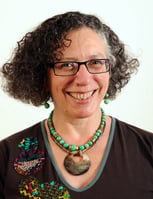 I am a professionally trained and registered homeopathic medicine practitioner with a clinic in Wandsworth, close to Clapham and Balham, London.
I am consulted by adults, children and babies suffering from a wide range of physical, emotional and mental symptoms, typically:
low energy
recurring infections
skin disorders
hormone-related conditions
muscles and joint pain
stress, anxiety and mood problems
My aim is to improve your level of health and to encourage your body's healing mechanism to resolve your health issues.
You are also advised to keep in contact with your GP and to seek appropriate medical attention.
Call me on 020 7223 5631 for a free initial discussion about whether homeopathic treatment would suit you.
"I can truly say that over the last seven years, Ilana and Homeopathy have helped me and my children on life's uncertain path, both physically and mentally."
(Sally B.)
I am trained in classical homeopathy, which means that usually only one medicine is given at a time, based on the person's unique pattern of symptoms, in mind as well as body. Treatment includes an in-depth consultation and full health history.
Most people who turn to homeopathy do so after the failure or unavailability of suitable medical treatment. Some choose not to take drugs which suppress their symptoms and do not deal with the cause of their illness.
I provide my patients with plenty of time and space to explain all their symptoms and explore any underlying stresses and tensions which may be affecting their health. I encourage frequent free telephone contact with me to discuss their progress. Children are made welcome with space to play and drawing materials, and are encouraged to bring something to show me to help establish rapport with them.
FAQ: How often are the appointments, and how long will it take to get better?
The answer to this question is highly individual. The more chronic the condition, the longer it will take and children usually respond faster than adults. After the first consultation, at least two further follow-ups, one per month, are required. Improvement is usually evident within 3-6 months.